Restaurant
Feel the taste of reginal dishes.
In the picturesque surroundings, in the very heart of the Masurian Lake District, near beautiful sailing resort, Giżycko, you will find a place, where the value of taste and aroma of meals and food is taken to a higher level.
A'la carte menu proposed by the Chef presents local delicacies. We believe that truly unique taste sensations are possible only with fresh, good quality food products. That is why to a substantial extent our menu is based on the seasonal products, and the closeness of forest and Kisajno Lake provides us access to exceptional fruits of nature.
Fish dishes occupy a prominent position in the culinary offer of our restaurant. We serve pikeperch, European whitefish, pike and perch, as well as eel. We warmly encourage everyone to taste originally tasting fish that we prepare ourselves in our own smoking chamber, where they are exposed to the slow process of warm smoking. To all connoisseurs and hunters of unique culinary sensations we recommend marinated fish and regional delicacies such as plińce z pomoćką (potato cakes with smoked bacon and cottage cheese sauce), dzyndzałki (Masurian dumplings) with various stuffing and kakor (potato pie) with mushroom sauce.
A meal at our restaurant will take you into the depths of the culinary history of the region. Tasting the dishes served by our Chef and restaurant team you will experience true delights to the palate and at the same time you will find them available at affordable prices.
Gallery
Menu
Starters:
| | |
| --- | --- |
| Chunk of bread with spread and cucumber | 8,00 |
| Beetroot carpaccio served on rocket with feta cheese and walnuts | 24,00 |
| Herring in oil with onion | 14,00 |
| Beef tartare with additions | 28,00 |
Soups:
| | |
| --- | --- |
| Traditional Polish sour rye soup | 18,00 |
| Goulash soup | 16,00 |
| Chicken soup with noodles | 9,00 |
| Tomato soup with noodles | 9,00 |
| Masurian fish soup | 16,00 |
Salads:
| | |
| --- | --- |
| Greek salad | 18,00 |
| Chicken salad with goat cheese and fruit | 27,00 |
Regional Dishes:
| | |
| --- | --- |
| Dumplings with meat | 18,00 |
| Dumplings with potato and quark filling | 17,00 |
| Potato pancakes with cream | 15,00 |
| Plińce with cream, i.e. two large potato pancakes layered with smoked bacon | 19,00 |
| Peasant-style pork knuckle served on fried cabbage with caraway and roast potatoes | 45,00 |
Pasta:
| | |
| --- | --- |
| Spaghetti Bolognese | 20,00 |
| Gnocchi with chicken and mushrooms served with cream sauce | 28,00 |
| Crepe with quark and sweet cream | 12,00 |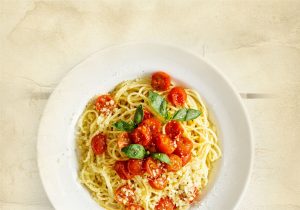 Solo Dishes:
| | |
| --- | --- |
| Pork cutlet in golden batter | 17,00 |
| Roast pork neck | 16,00 |
| Pan-fried trout 100 g | 12,00 |
| Pan-fried perch 100 g | 24,00 |
| Pan-fried zander 100 g | 24,00 |
Additions:
Boiled potatoes
5,00

Fr

ench fries

8,00
Roast potatoes
7,00

R

ice

5,00

Set of salads

8,00
Salad with sauerkraut
7,00
Children's Menu:
| | |
| --- | --- |
| Poultry fillets served with roast potatoes or French fries and carrot | 18,00 |
| Crepe with quark and sweet cream | 9,00 |
Desserts:
| | |
| --- | --- |
| Home-made apple pie served with a scoop of ice cream | 13,00 |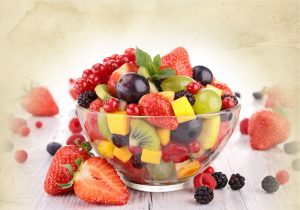 Drink Menu
Cold Drinks:
| | |
| --- | --- |
| Ice coffe | 9,00 |
| Lipton Ice Tea | 6,00 |
| Mineral water | 5,00 |
| Fruit juice | 5,00 |
| Pepsi | 5,00 |
| Mirinda | 5,00 |
| 7 Up | 5,00 |
| Schweppes Tonic | 5,00 |
| Energy drink | 14,00 |
| Fruit compote | 4,00 |
Hot Drinks:
| | |
| --- | --- |
| Tea | 6,00 |
| Espresso | 7,00 |
| Double Espresso | 10,00 |
| Cafe crème | 7,00 |
| Turkish coffee | 7,00 |
| Cappuccino | 9,00 |
| Cafè Latte | 10,00 |
Wine by the glass:
Ochagavia Medialuna Sauvignon Blanc Semillon




D.O. Valle Central, Chile

15 cl
15,00

Ochagavia Medialuna Cabernet Sauvignon Merlot




D.O. Valle Central, Chile

15 cl
15,00
Sparkling wine:
Prosecco Ponte Extra Dry




D.O.C. Prosecco Treviso/Glera




Veneto, Italy

75 cl
65,00
White wine:
Ochagavia Medialuna Sauvignon Blanc Semillon




D.O. Valle Central, Chile

75 cl
60,00

Trebbiano d 'Abruzzo Caldora




D.O.C. Trebbiano d`Abruzzo, Italy

75 cl
70,00
Red wine:
Ochagavia Medialuna Cabernet Sauvignon Merlot




D.O. Valle Central, Chile

75 cl
60,00

Montepulciano d'Abruzzo Caldora




D.O.C. Montepulciano d`Abruzzo, Italy

75 cl
70,00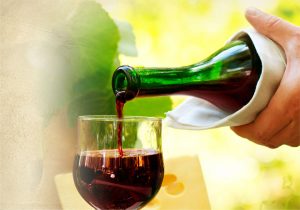 Drinks:
Mad dog (vodka,

raspberry juice, tabasco)

8,00

Kamikaze (vodka, Blue Curacao,

lemon juice)

15,00

Bloody Mary (vodka, tomato juice,

additives)

12,00

Crazy swan (vodka, Blue Curacao, orange juice)

15,00

Tequila Sunrise (tequila,

orange juice, Grenadine)

18,00

Mojito (rum, mint,

lime, cane sugar)

18,00

Morton's Special (cranberry vodka, tequila, orange juice, Grenadine)

21,00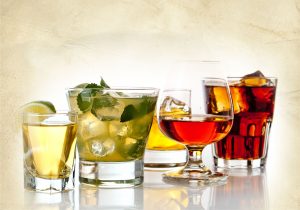 Bottled/Cans beer:
| | |
| --- | --- |
| Regional beer | 10,00 |
| Braniewo | 8,00 |
| Żywiec natural wheat | 8,50 |
| Żywiec Porter | 12,00 |
| Desperados | 11,00 |
| Beer non-alcoholic | 8,00 |
| Warka Radler fruit flavour | 8,00 |
Braft beer:
| | | |
| --- | --- | --- |
| Warka | 0,33 l | 6,00 |
| Warka | 0,5 l | 8,00 |
| Żywiec | 0,33 l | 8,00 |
| Żywiec | 0,5 l | 11,00 |
| Beer juice | | 6,00 |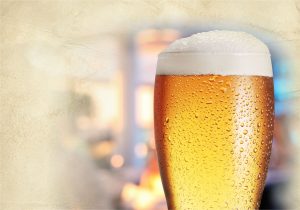 Vodka:
| | | |
| --- | --- | --- |
| Soplica | 0,04 l | 7,00 |
| Soplica fruit | 0,04 l | 7,00 |
| Żubrówka | 0,04 l | 6,00 |
| Finlandia | 0,04 l | 9,00 |
| Żołądkowa Gorzka | 0,04 l | 6,00 |
| Krupnik | 0,04 l | 6,00 |
Gin:
Tequila:
Rum:
Cognac:
| | | |
| --- | --- | --- |
| Remy Martin VSOP | 0,04 l | 22,00 |
Whiskey:
| | | |
| --- | --- | --- |
| Tullamore Dew | 0,04 l | 12,00 |
| Grant's | 0,04 l | 12,00 |
| Jack Daniel's | 0,04 l | 14,00 |
| Johnnie Walker Black | 0,04 l | 17,00 |
Liqueurs and other alcohols:
| | | |
| --- | --- | --- |
| Malibu | 0,04 l | 10,00 |
| Passoa | 0,04 l | 9,00 |
| Baileys Irish Cream | 0,04 l | 10,00 |
| Cointreau | 0,04 l | 9,00 |
| Campari | 0,04 l | 9,00 |
| Jagermeister | 0,04 l | 12,00 |
| Aperol | 0,04 l | 9,00 |
| Martini  Bianco | 0,04 l | 10,00 |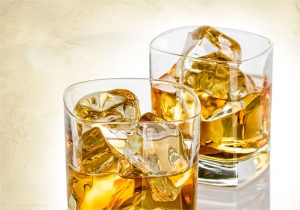 Download Version